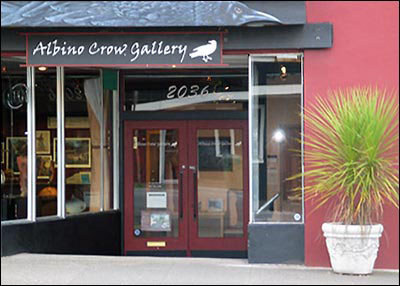 Albino Crow Gallery
2036 Sherman Street
North Bend, Oregon 97459
541-756-2393
Currently Albino Crow Gallery is open by appointment only. Our studios are on the Second Floor of our Studio (above the Gallery) and we can easily and gladly open for you.
Please call us at 541-756-2393. If we do not answer, please leave us a message and we will return your call as soon as possible to schedule an appointment.